This add-on will integrate Gravity Forms with SupportCandy.
Now you have an option to create multiple forms and integrate with SupportCandy to create new ticket every time any one of the integrated forms has been submitted.
Screenshot 1:
This setting page lists all Gravity Forms Integrations. You can create a gravity form integration by clicking on Add New button and then select Gravity form.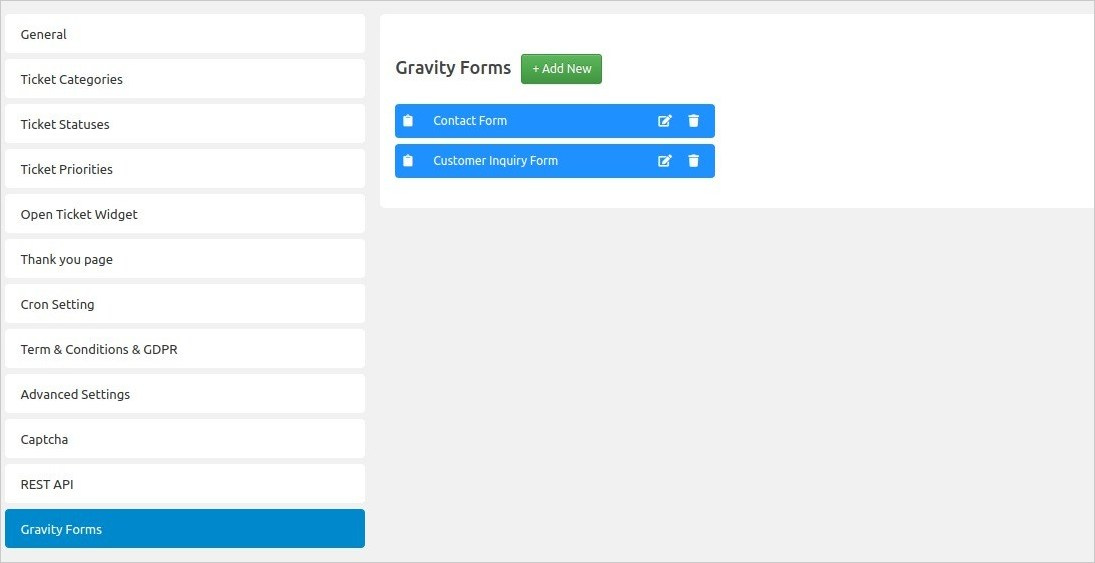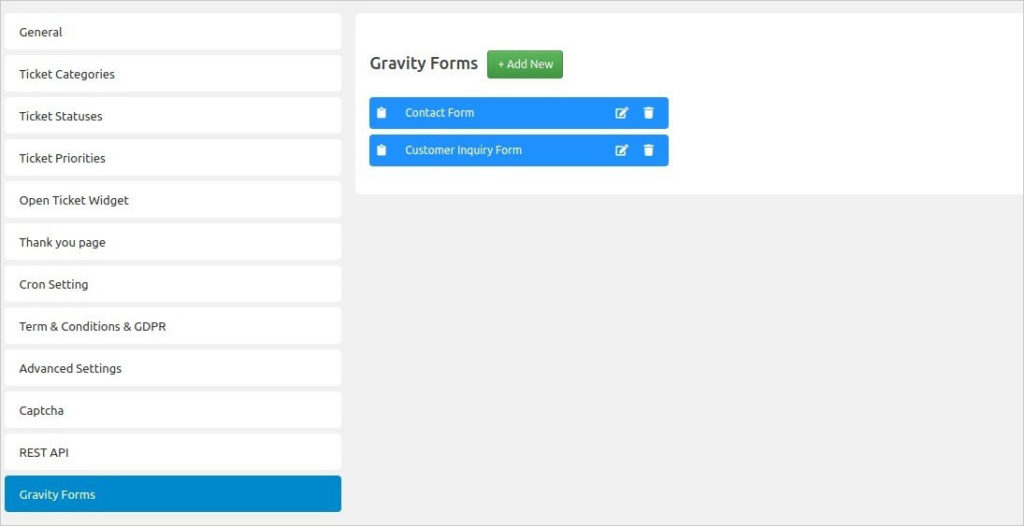 Screenshot 2:
Below screenshot shows edit screen for Gravity Forms integration. You need to also map each form field (on left) of gravity forms to SupportCandy custom field. That is all and you are all set for getting tickets from Gravity Forms.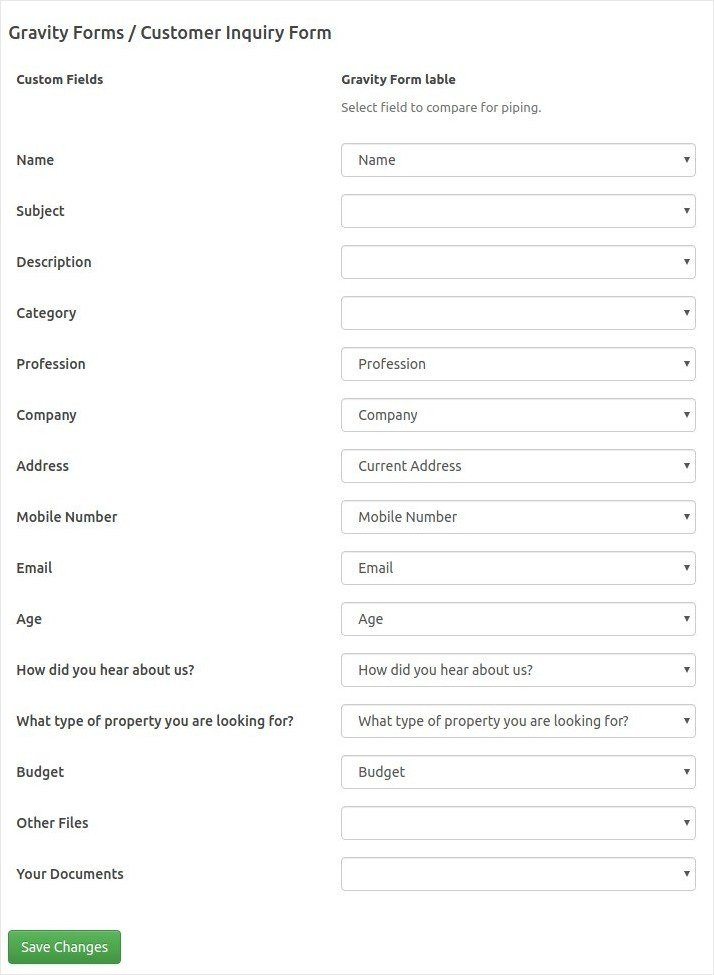 Screenshot 3:
Ticket fields who has options e.g. Dropdown, Checkbox, Radio Button, etc. must match option values of mapped SupportCandy field option values. You must consider this while creating a form in Gravity Forms to edit each option and insert appropriate value for it. If value didn't match, default value for custom field gets selected (if available). To make your life easier we have listed label and value pair for each custom field. You can get list of all options and their values in SupportCandy on Custom Field settings page. Click 'g' on a custom field to open below info popup.