There are some cases when we need some sensitive information with tickets like website access details, FTP access, user credentials etc so in such cases gathering this sensitive information directly from customers is quite risky in terms of data-stealing. Data in the form of plain text may cause harm to websites as it can be easily identified. Hence for all these hurdles, there is better choice i.e. Private Credential add-on.
This add-on is developed to keep user credentials safe and secure as this add-on saves data in the form of encryption. When some sensitive information is presented within a ticket there are huge chances of information stealing and misuse of the same. So our newly developed add-on comes in the first place.
Following are some simple steps to configure Private Credential add-on
Screen 1: Before Installing Private Credentials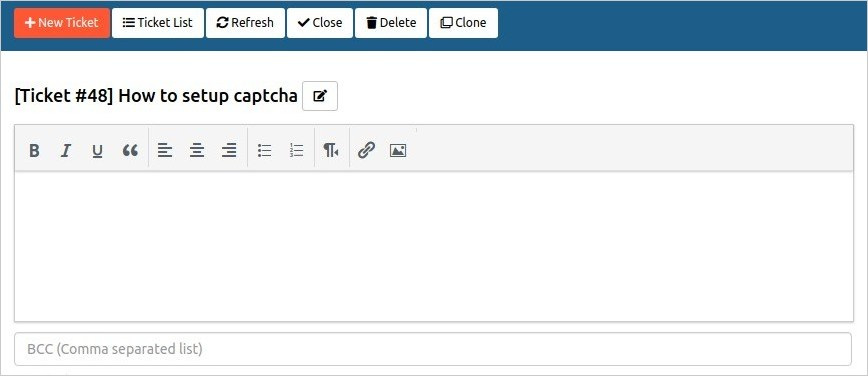 Screen 2: After Installing Private Credentials add-on
Here you can see when we installed this add-on, there comes one new button "Credentials"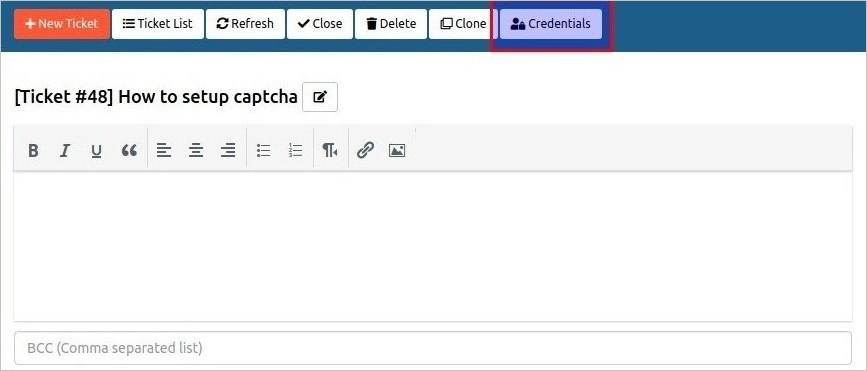 Screen 3: Add new Credentials
Users can add their private credentials with simple form.

Title – Name of Credential. Example website administrator access.
Textfield – Single text content. Example User name.
TextArea – Multiple lines of contents.
Example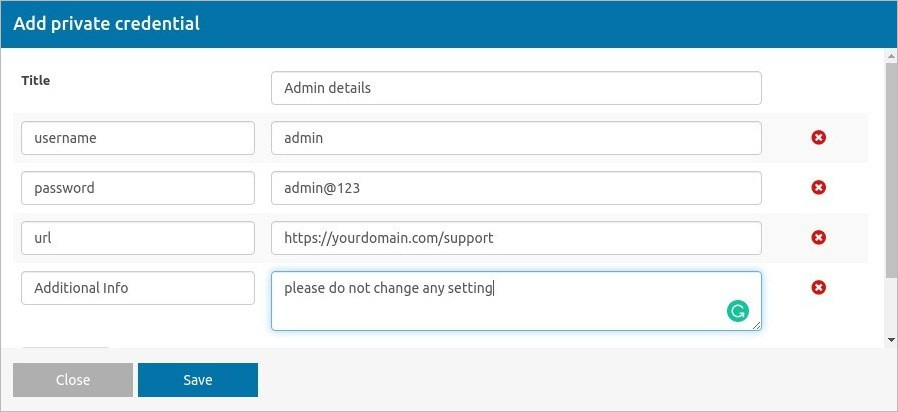 Screen 4: After adding credentials it will look as follows.
As we can see when credentials are added there comes two buttons i.e.Edit and Delete.
Edit – User can edit credentials
Delete – User can delete credentials

Screen 5: Private Credentials setting
Ticket owner(customer) has full authority to add, edit or delete private credentials. This setting is for support staff. We can set access to private credentials within a ticket for support staff. As customer presents sensitive information so you can give role-specific access.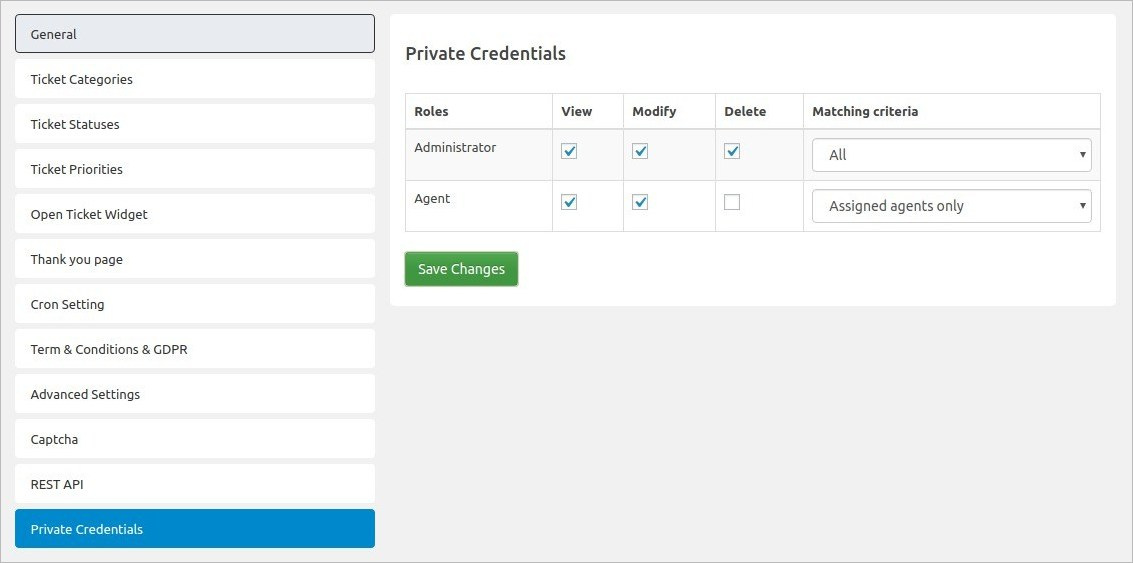 There are 2 Matching criteria
All – If this option is selected, then all agents having corresponding roles can get access to the private credentials of tickets given to it.
Assigned agents only – If this option is selected, only agents who are assigned to the ticket of corresponding role will get access to the credentials of tickets given to it.